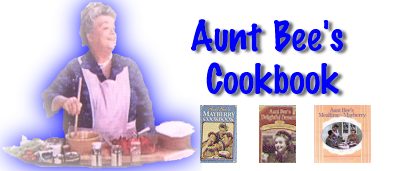 Fish/Seafood
Crab cakes
Posted by:
Cousin Gloria
on 03/21/00 12:45:14 MS
Maryland Crab Cakes
Ingredients:
1 lb. crab meat
1 cup seasoned breadcrumbs
1 egg
1/4 cup mayonnaise
1/2 tsp. salt
1/4 tsp. pepper
1 tsp. Worcestershire sauce
1 tsp. dry mustard
1 Tbs. butter
2 Tbs. parsley, chopped (optional)
1 pinch cayenne pepper (optional)
Red pepper flakes to taste (optional)

Preparation:
Combine all ingredients, except crab, in a bowl. Mix well. Add crab and mix gently, but thoroughly. Shape into six cakes. Cook five minutes each side. Top with tartar sauce.

Return to Recipe List
---
Return to
Aunt Bee's Cookbook menu