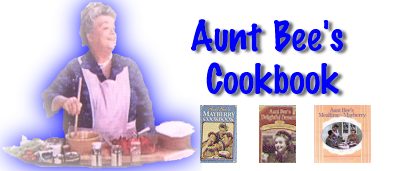 Fish/Seafood
Shrimp & Sausage Creole
Posted by:
The Kats
on 06/17/00 22:48:00 MD
Ingredients:
Butter-flavored cooking spray
1 medium onion, chopped
1 tsp minced garlic
1 cup chopped celery
1 medium green bell pepper, chopped
2 cans (14.5 oz each) diced tomatoes
1 can (11.5 oz) vegetable juice (low-sodium if desired)
1/2 tsp sugar
2 tsp Cajun seasoning
8-16 oz cooked shrimp (or even more iffin you like)
1 pkg (14 oz) 97% fat-free cooked smoked sausage, sliced
4-1/2 cups hot cooked rice OR pasta (your choice)

Directions:
1. Spray pan with cooking spray. *****I use my LARGE WOK, and it is nearly filled to the top--this recipe serves 8-10 people**** Heat over medium heat. Add onion, garlic and celery. Saute until onion is clear.

2. Add green pepper, tomatoes, vegetable juice, sugar, and Cajun seasoning. Simmer 10 minutes

3. Add shrimp and sausage. Simmer 10 minutes.

Serve over rice or pasta. Yield: 8-10 servings. The WOK is perfect for this dish. Make it on a Saturday, serve it on Sunday --mmmm,mmmm GOOD!!!! With a veggie chopper or food processor, it's a snap!

Nutrition Info per serving: 284 calories, 47g carbohydrate, 17g protein, 2.1g fat, 0.6g sat fat, 73mg cholesterol, 1.9g dietary fiber, 1,103mg sodium.
Return to Recipe List
---
Return to
Aunt Bee's Cookbook menu