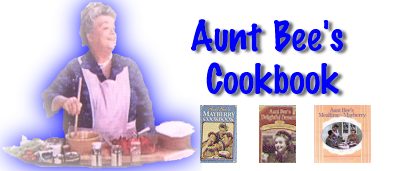 Fish/Seafood
Crab dip
Posted by:
Pickles
on 09/14/00 14:42:23 MD
Artichoke and Crab Dip
Submitted by Patricia Kent
....

1 small can of artichoke hearts - drained well
8 ozs. of jumbo or lump crabmeat
3/4 c. mayo
1 tbs. old bay seasoning
1 tbs. dijon mustard
A spot of tabasco or worcestershire sauce
1/2 c. grated vermont cheddar cheese
1/3 c. grated parmesan cheeses
salt and pepper to taste
Chop artichoke hearts finely or put in processor. Combine mayo, old bay, mustard, tabasco or worcestershire, salt, pepper and mix with grated cheddar and artichoke hearts.
Fold in crabmeat gently and place in a oven proof serving dish, sprinkled with parmesan cheese. Place in a 350 degree (F) oven and bake approximately 20-25 mins., until hot and bubbly.

Serve with toasted baguette slices and its delicious.


Return to Recipe List
---
Return to
Aunt Bee's Cookbook menu