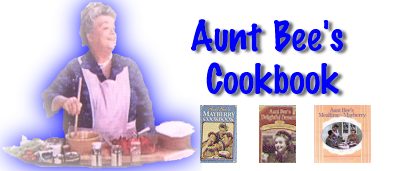 Fish/Seafood
fish stuff
Posted by:
Mavis
on 01/11/01 16:40:50 MS
ingredients:
whiting fish fillets
butter
almonds (sliced)
dill seed
lemon juice
cooking sherry
broccolli (fresh or frozen--using all or parts)
rice

melt half a stick of butter in a saucepan. add 2 small packages of sliced almonds and stir til golden brown. put serving bowl and set aside.
in large pot, bring 1/2 a large bottle of each lemom juice and cooking sherry to a soft boil. add (to taste) 1/2 tsp to an entire container of dill seed. to this, add skinned whiting fish fillets. let simmer til rest of meal is done.
in large pan, using butter or vegetable oil, stir fry broccolli pieces for 5 minutes. cover with water, add 1/2 cup to 2 cups sugar (to taste) and let softly boil til soft. (about 20 minutes).
drain broccolli. dip fish from liquid with a slooted spoon. serve over rice with broccolli and top with toasted almonds.


Return to Recipe List
---
Return to
Aunt Bee's Cookbook menu