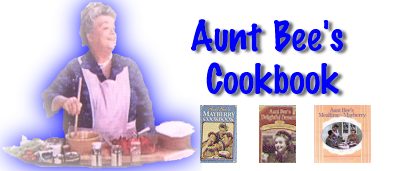 Fish/Seafood
Classic Fried Catfish
Posted by:
Carol Faver
on 08/16/01 09:00:24 MD
Classic Fried Catfish

3/4 cup yellow cornmeal
1/4 cup all purpose flour
2 tsps. salt
1 tsps. cayenne pepper
1/4 tsp. garlic powder
4 catfish filets
Vegetable Oil

Combine cornmeal, flour, salt, cayenne pepper, and garlic powder. Coat catfish filets with mixture, shaking off excess.

Fill deep pot or 12" skillet half full with vegetable oil. Heat to 350 degrees. Add catfish in single layer, and fry til golden brown, about 5-6 minutes, depending on size. Remove and drain on paper towels.


Return to Recipe List
---
Return to
Aunt Bee's Cookbook menu