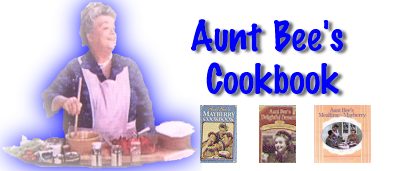 Fish/Seafood
Oven Salmon Cakes
Posted by:
Denise
on 05/12/02 13:40:50 EDT
Oven Salmon Cakes
1 1/4 c. (about 30) coarsely crushed rich round cheese crackers
1 egg, slightly beaten
2 T. snipped parsley
2 T. sliced green onion
2 T. milk
dash pepper
dash Worcestershire sauce
1 (16 oz.) can salmon, drained, flaked and deboned
1 c. (4 oz.) shredded sharp natural Cheddar cheese
1 T. butter or margarine, melted
1 tomato, cut into 8 thin wedges
Combine 3/4 cup of the cracker crumbs, the egg, parsley, onion, milk, pepper
and Worcestershire sauce. Add salmon and cheese; mix thoroughly. Shape into
4 patties. Mix butter or margarine and the remaining crumbs. Coat patties
with the mixture. Place on ungreased baking sheet. Bake in 400-degree oven
10
minutes. Place tomato on cakes. Bake 5 minutes more. Makes 4 servings.
Return to Recipe List
---
Return to
Aunt Bee's Cookbook menu