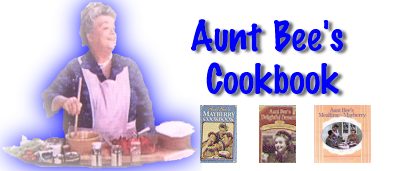 Fish/Seafood
Crawfish Fettuccine
Posted by:
Juanita Beasley
on 07/22/03 21:40:06 EDT
Crawfish Fettuccine
2 onions chopped
2 ribs celery chopped
1 bell pepper, chopped
1 green onion, chopped
6 tbsp. all-purp. flour
1/8 tsp. chopped parsley
2 lbs. crawfish tails
2 tbs. jalapeño relish
1/2 lb. Velveeta™ cheese, cubed
1/2 pint half & half
3 garlic cloves, minced
Tony Chachere's Creole Seasoning™
1/2 lb. fettuccine pasta
Pam™ cooking spray
1/2 cup Parmesan cheese
-------------------
in Dutch oven, sauté onions, celery, bell pepper, & green onions in margarine on med. heat until tender. Add flour, parsley & crawfish. Cook for 15 mins. Add jalapeño relish, Velveeta™, Half & half, & garlic. Reduce heat & simmer for 10 mins, stirring often to prevent sticking. Season with Tony's Creole Seasoning.
During last 10 mins of cooking crawfish, begin boiling the pasta until tender. Follow pkg. directions but DO NOT add salt. When pasta is al dente, drain, rinse in cold water, & drain again.
In 1 or 2 casseroles coated with Pam™, pour some of the pasta across evenly, then cover with crawfish mixture. Continue alternating pasta & crawfush mixture until it is all used up. Sprinkle top with Parmesan cheese & Bake at 350° for 15 mins.
Yields 8 servings.
Return to Recipe List
---
Return to
Aunt Bee's Cookbook menu