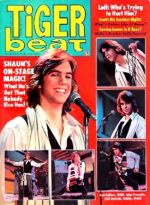 41. [2-17]  2/9/88  THE INVESTIGATION  --  Part 2

        When Matlock gets caught in the middle of a full-scale mob
        war, his defense of a crime kingpin's son unravels with each
        gunshot fired and each witness eliminated.

        w. Anne Collins               d. Christopher Hibler
           story by Dean Hargrove & Joel Steiger
           music by Artie Kane

        Craig Gentry..................Shaun Cassidy
        Carl Benedict...(special).....John Rubinstein
        Lt. Chet Webber.(special).....Max Gail
        Elliot Atkins.................James Sloyan
        Sam Gerard......(special).....John Randolph
        Juanita Martinez..............Maria O'Brien
        Dick Silvers..................Seymour Cassel
        Mickey Morrison...............Paul Koslo
        ..............................Stan Ivar
        ..............................Charles Boswell
        Nightwatchman.................Jim Staskel
        DA Lloyd Burgess..............Michael Durrell
        1st Henchman..................Steven Barr
        2nd Henchman..................Richard Epcar
        Judge Richard Cooksey.........Richard Newton
        Man In Bar....................Wilfredo Hernandez
        Bartender.....................Anthony Torrell


---
Does Anybody Remember Shaun Cassidy?
In "The Investigation" Shaun Cassidy plays the accused Craig Gentry. Shaun is David Cassidy's (a.k.a Keith Partridge of The Partridge Family.) younger brother.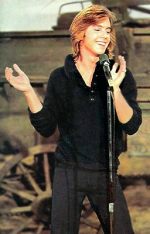 Shaun is also well known for his roll in the "Hardy Boys & Nancy Drew Mystery Series from the 70s. Shaun and his brother played by Parker Stevenson sure knew how to crack a good mystery case... Kind of ironic he should make an appearence on "Matlock"!

Remember Shaun also had a big Pop/Rock Music hit with "DA DO RON RON" in the 70s, making him the prime target of several teen magazines including Teenbeat, Tigerbeat, 16 Magazine and Hit Parader, just to name a few. He was a 70's teenage girl's dream hunk for a while... GO SHAUN!